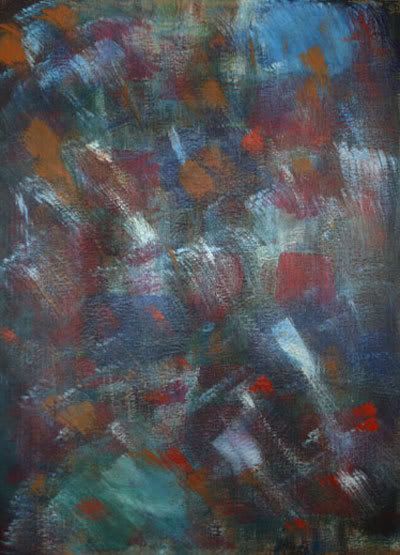 T. Renner, "Not Even #1," 2008, acrylic on corrugated cardboard, 2' x 4'.
I had forgotten that I had a) taken a photo of this guy and b) given him a name.
He and his 4 little brothers were hanging at the Starbucks in the Loop during June, July and August.