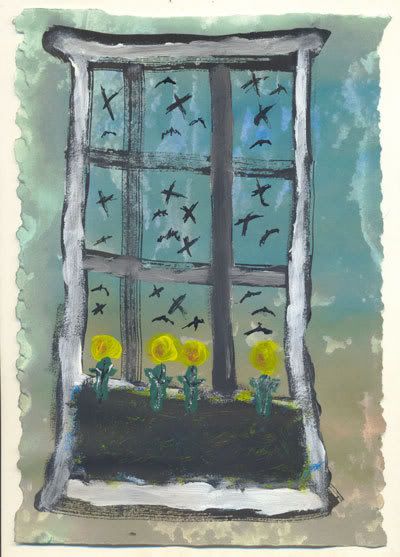 T. Renner, "Buzzards and Dreadful Crows (for Bob Pollard)," 2008, watercolor, gouache, ink on paper, 8" x 11".
A Salty Salute: St. Louis Does Guided by Voices
8 p.m. Thursday, November 24. Off Broadway, 3509 Lemp Avenue.
By Mike Appelstein
The club is open, even on Thanksgiving night. Last year, Dayton, Ohio's Guided by Voices reconvened its original lineup for the first time since 1996. A new album, Let's Go Eat the Factory, is scheduled for release on New Year's Day 2012. While we're waiting, Thursday evening provides the perfect excuse to revisit GBV's humongous back catalog. Shake off your tryptophan-induced torpor and join Bunnygrunt, Finn's Motel, Warm Jets USA and at least five other local bands as they sift through thousands of songs and present a few dozen of the best.