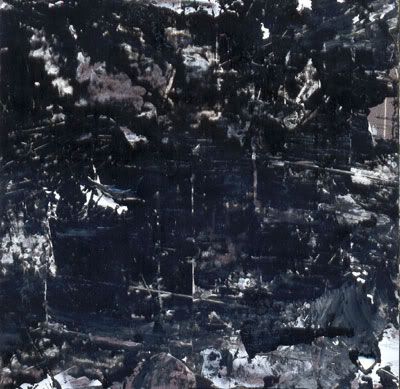 T. Renner, "What Noisy Cats Are We #1," 2008, acrylic on printed paper, 4.75" x 4.75".
The above is one of the twelve panels in a two-sided work (on a cd booklet) called "What Noisy Cats Are We."
I had been planning on just giving it away with a live recording of R.E.M. from 1982 but it came out so well I'm now thinking about keeping it and displaying it at some point.
Additional panels will be posted over the coming days. Stay tuned.