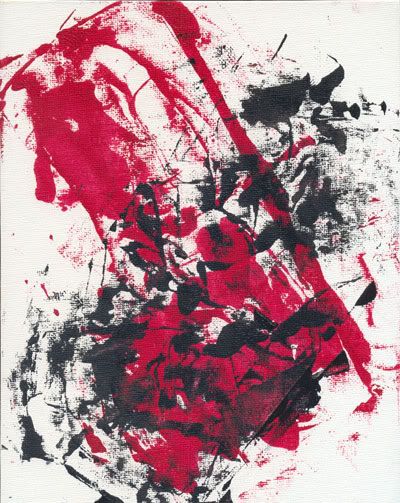 T. Renner, "Improvisation for Alex Herzog," 2008, acrylic on canvas, 8" x 10".
Alex Herzog is a Swiss artist who had a piece in the recent "Immediate Touch" exhibition at the St. Louis Art Museum.
Click
here
to visit Alex's web site. Note: You have to scroll down within the "artists' net" frame to view photos of Alex's work.